UNIWES PROCESS & AUTOMATION EQUIPMENT
Industrial Oven / Furnaces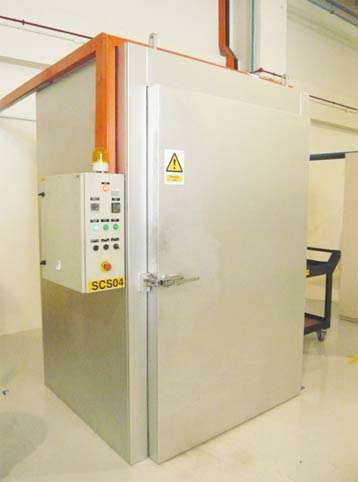 INDUSTRIAL OVEN / FURNACES
UNIWES design and fabricate industrial oven of different design using electrical heaters.

This includes a cabinet oven, walk-in oven, motorised conveyor oven, and batch oven.




Our ovens are used for curing, drying, powder coating, baking, and other application which requires reliable and safe process control heat circulation. With years of experience with oven design and fabrication, special attention is paid to the choice of materials and control to ensure energy efficiency and temperature balancing. Our ovens can be controlled with high accuracy, ensuring the temperature at every corner is evenly distributed (Temperature Uniformity).

UNIWES oven comes with the options of temperature recorder, over temperature interlock, and distributed shelf design. They are used in food processing, the marine industry, engine maintenance, and the solar panel fabricating industry where temperature distribution is critical.

We have also designed and built an oven of different loading methods (Top loading, side loading, 2-way loading, and walk-in loading methods) without compromising the temperature uniformity with certified third-party tests according to international standards.

Each of our ovens is tested on our production floor prior to delivery, ensuring the quality of work.




Send us your enquiry and our sales team will be glad to assist you with your requirement!